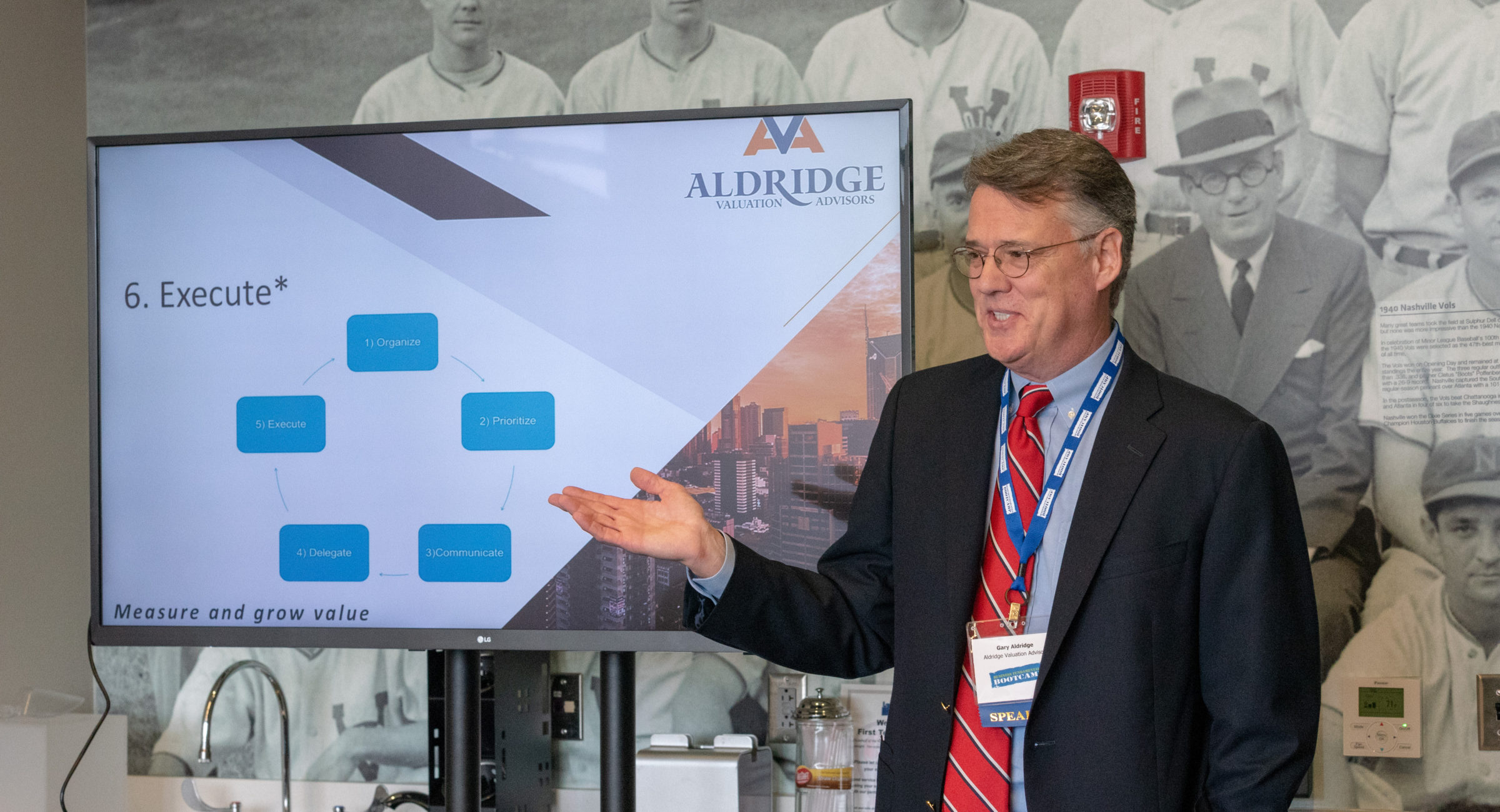 Conversations with Gary
Gary Aldridge speaks to organizations and at seminars such as the Nashville Incubation Center or the Business Fundamentals Bootcamp to share his knowledge and experience as a CFO and to talk about business valuation.
He designed a 12-part Tracker seminar series that takes a deep dive into measuring and growing value for your business. The series is currently running twice a month at the Nashville City Club. More information here.
Why we seek to find your business value
Optimize Your Business Value Video Series
Step 1:
Change Your Mindset
Step 2:
Optimize Your Business Value
Step 3:
Start With a Strong Foundation
Step 4:
Understanding the Valuation Process
Next Steps...
If you would like to have Gary Aldridge speak during an event or to a group, contact us here.