Aldridge Valuation Advisors helps business owners maximize the value of their business through our:
LeveragingYOU! online business course via monthly membership
Value Coaching
Business Valuation services
We are passionate about helping business owners increase the value of their business. We know that business value is more than just sales growth, business growth, or just numbers.
Growing Value is about People, Processes, and Technology.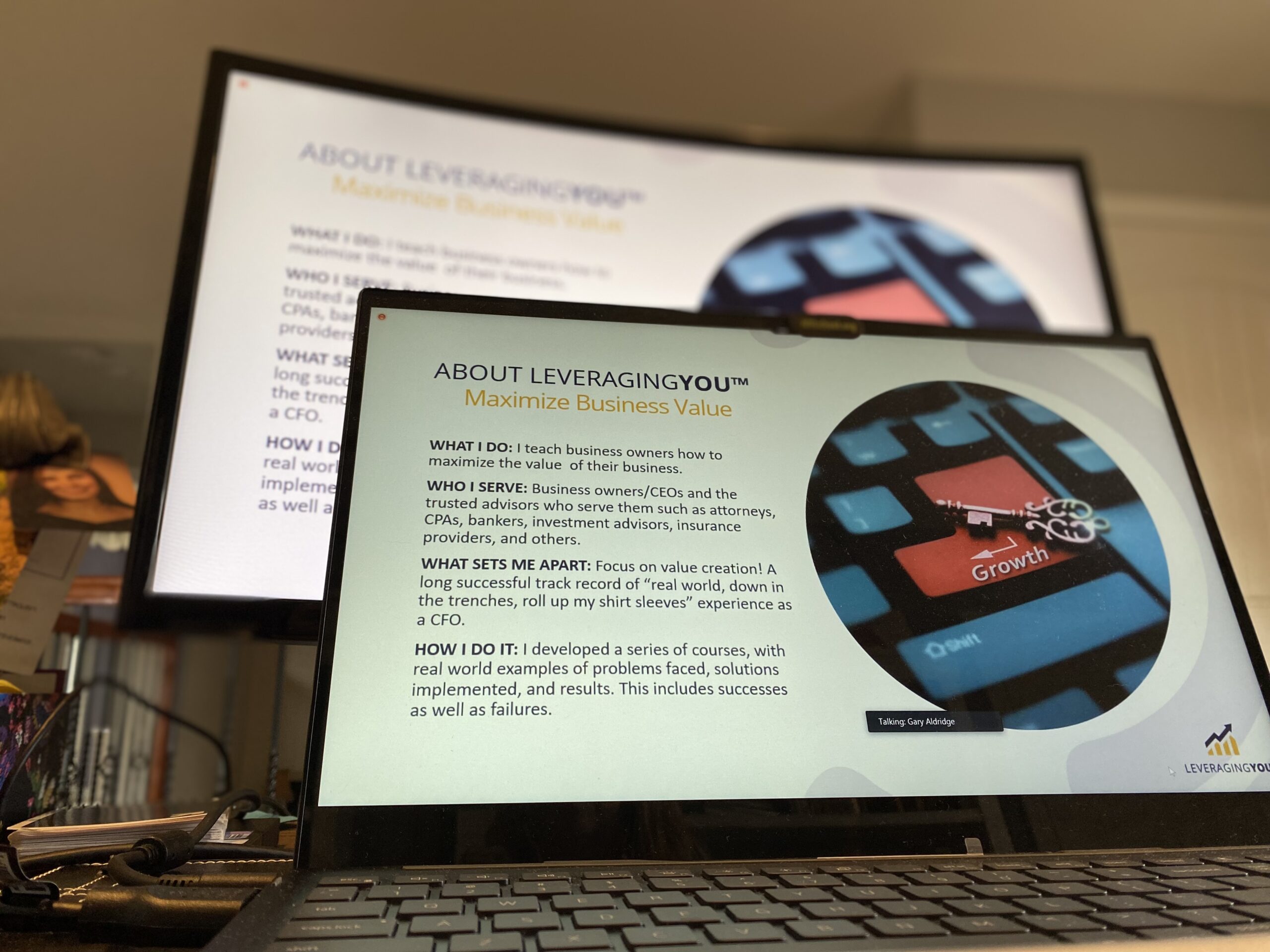 HOW DOES LEVERAGINGYOU! WORK?
LeveragingYOU! is a "do it yourself," online business course designed to help you:
Set your goals for business value and timeframe to achieve,
Identify the bottlenecks standing in your way,
Scale through People, Processes, and Technology,
Execute solutions,
Get results!
Choose one of three monthly membership levels - one to fit your budget and business needs.
ARE YOU OUR PERFECT CLIENT?
Have you said this?
"I want to sell my business in X years and walk away with Y dollars, net of fees, taxes, debt, etc. Show me how to get there. Every decision I make, I consider the impact on people, processes, and technology."
If so, we can get you on the way to achieving your financial goals on time.